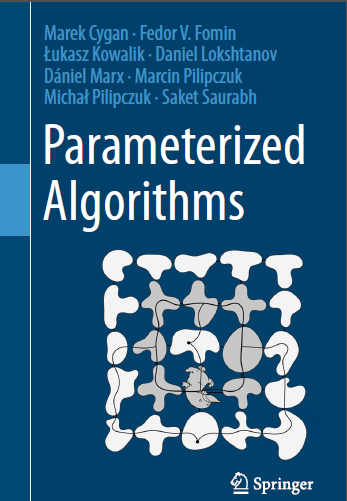 New textbook from Springer:
Parameterized Algorithms
by Marek Cygan, Fedor V. Fomin, Lukasz Kowalik, Daniel Lokshtanov, Dániel Marx, Marcin Pilipczuk, Michal Pilipczuk, Saket Saurabh
Springer
--
Amazon
--
Barnes & Noble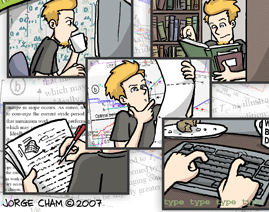 Postdoc positions available
One-year postdoc positions are available in parameterized complexity & algorithms in Budapest, Hungary, supported by the ERC Starting Grant PARAMTIGHT.
Read more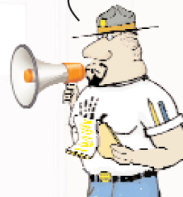 Fine-Grained Complexity and Algorithm Design Boot Camp
Simons Institute for the Theory of Computing, Berkeley, CA
August 31-September 4, 2015.
Thore Husfeldt, Russell Impagliazzo, Dániel Marx, Ramamohan Paturi, Virginia Vassilevska Williams, Ryan Williams
Videos

My slides:
Talk 1
--
Talk 2
--
Talk 3
--
Talk 4
Research
Research interests:
parameterized complexity, constraint satisfaction problems (CSP), graph coloring, algorithmic graph theory, combinatorial optimization, computational complexity
List of publications (with online papers), DBLP
Slides from the School on Parameterized Algorithms and Complexity (August 2014, Bêdlewo, Poland)
Algorithmic Graph Structure Theory (STACS 2013 tutorial slides)

Old slides on parameterized complexity (from 2009):

Current postdocs:
Nick Brettell, Édouard Bonnet, Andreas Feldmann, Valia Mitsou, O-joung Kwon, Till Miltzow
Previous postdocs:
Yixin Cao, Radu Curticapean, László Egri, Sylvain Guillemot
Coauthors of my published papers:
Noga Alon, Albert Atserias, MohammadHossein Bateni, Andrei Bulatov, Sergio Cabello, Yixin Cao, Chandra Checkuri, Hubie Chen, Rajesh Chitnis, David Cohen, Tibor Cinkler, Martin Cooper, Páidí Creed, Radu Curticapean, Marek Cygan, Víctor Dalmau, Holger Dell, Erik Demaine, László Egri, Alina R. Ene, Dániel Fogaras, Fedor V. Fomin, Panos Giannopoulos, Martin Green, Martin Grohe, Sylvain Guillemot, MohammadTaghi Hajiaghayi, Emmanuel Hebrard, Pinar Heggernes, Pim van 't Hof, Thore Husfeldt, Bart M.P. Jansen, Klaus Jansen, Naonori Kakimura, Ken-ichi Kawarabayashi, Philip N. Klein, Rolf Klein, Christian Knauer, Nitish Korula, Stefan Kratsch, Andrei Krokhin, Martin Kutz, Claus Popp Larsen, Daniel Lokshtanov, Neeldhara Misra, Jesper Nederlof, Yoshio Okamoto, Ramamohan Paturi, Barry O'Sullivan, Marcin Pilipczuk, Michal Pilipczuk, Igor Razgon, Günter Rote, András Z. Salamon, Saket Saurabh, Marcus Schaefer, Ildikó Schlotter, Anastasios Sidiropoulos, László A. Végh, Nina Taslaman, Yngve Villanger, Martin Wahlén, Magnus Wahlström, Paul Wollan.
I have collected links to online papers on

ACM International Collegiate Programming Contest:
I was the chief judge of the Central European Regional Contest (2004-2006).

Challenge24:
I was responsible for developing the problem set for the first five 24-hour programming contest (2000-2005).
Addresses
Mailing Address:
Dániel Marx
MTA SZTAKI
P.O.B. 63
Budapest
H-1518
Hungary

Visiting address:
Room L410
Lágymányosi u. 11.
1111 Budapest
Hungary